AXIS-QVS是一款极易使用的超快光谱系统,时间分辨率可达5ps(FWHM),光谱分辨率可达0.5nm,单次扫描的光谱可达150point spectrum。

集成化一体仪器:
AXIS-QVS集成了高性能光谱仪和条纹相机。信号光只需要耦合进入光谱仪的入口狭缝,即可通过仪器采集信号光的时间分辨光谱。
产品特点:
♦采用新型PHOTONIS增强型条纹管
♦光阴极具有S20,S25和S1三种类型
♦采用高分辨率成像级光谱仪
♦采用光线锥耦合12bit CCD相机
♦EMI-rugged电子器件
♦出厂光谱校准(采用飞秒激光器)
应用领域:
♦物理化学
♦瞬态吸收光谱
♦发光学研究
♦材料科学
♦拉曼光谱
AXIS-QVS参数
This streak camera uses a new generation of streak tubes based on the 75-year night vision heritage of PHOTONIS.
The tube is built according to high quality standards and features:
Picosecond time resolution
High spatial resolution
Integrated input slit (no need for a mechanical slit)
High-gain internal microchannel intensifier
Ruggedized for harsh environment
It can be built with different cathodes and matched with a spectrometer grating for optimal throughput:
Number of spectral points in a streaked image: 150
Spectral range of a streaked image: 170, 85, 45 nm (with grating: 150, 300, 600 gr/mm)
Spectral resolution: 1, 0.5, 0.25 nm (with grating: 150, 300, 600 gr/mm)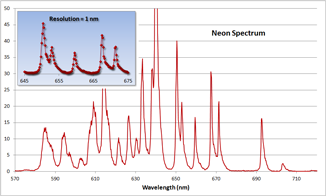 Number of time-resolution units in screen (Nt): 275
Available Ranges (ΔT): 1 ns to 1 ms
Single-shot Time Resolution: δt = ΔT / Nt = ΔT / 275 * Limited to 5 ps
| | | |
| --- | --- | --- |
| | Standard Sweep Unit | MHz Sweep Unit |
| Trigger pulse | Electrical | Electrical |
| Requirements | 5-10 V in 50Ω | 5-10 V in 50Ω |
| Maximum repetition rate | < 100 Hz | 2 MHz |
| Jitter | < 15 ps RMS | < 15 ps RMS |
Readout type: CCD Digital camera
CCD chip size: 1024×1392 pixels; 7 mm x 9 mm
Digitizer: 12 bit
Coupling to streak tube: 1.8:1 Fiber optic taper
Normal sweep
The sweep crosses the whole screen and ends outside.
Timing mode
The sweep always remains in the screen. It is used to synchronize the streak camera to the experiment.
Focus mode
The slit image is positioned at the center of the screen. The sweep trigger is disabled. This mode is used to align the experimental setup and to adjust the incident light level.
AXIS-QVS is operated from a USB link to a PC running Windows .
The instrument comes with a CD containing all required software to:
Control whole system and acquire images
Control the laser system (optional)
Plot lineouts along time axis or space axis
save image in different formats
Electrical input
Universal AC, 110-240V, 50-60 Hz
Certification
CE
Tests and Calibration
Before shipping, each system is tested on a femtosecond laser at the Advanced Laser Light Source (Canada)
Installation and Training
A qualified engineer is sent to your laboratory to install the system and train users
Photocathode
S20, S25, and S1 cathodes are available
Grating
Standard system comes with a 150 gr/mm grating. Available gratings are 150 gr/mm, 300 gr/mm, 600 gr/mm and 1200 gr/mm. They come with different blaze wavelength (300nm, 500nm, 800nm, 1µm).
Kit for Transient Absorption Spectroscopy
This optional kit includes a synchronized white light source, special optical system and software plugins to allow AXIS-QVS to perform Transient Absorption Spectroscopy.
Blanking circuits
With the blanking option, streak tube is blocked during the time the signals sweeps back to its start position. This feature is required when the optical signal lasts longer than the sweep range.